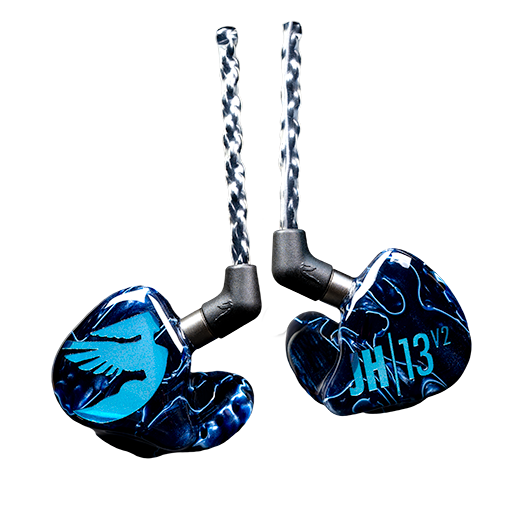 YOU'RE A NATURAL
We tuned the second iteration of our classic 13v2 to deliver the most natural sound ever created. The 13v2 features a wide sound stage, excellent clarity, incredible detail and separation, and deep bass extension. Audiophiles alike will love the precise transient response and exemplary stereo imagery. From classical to hip hop, the JH13V2 is truly an all-rounder.
Pictured with the 7-PIN UPGRADE ($240)
Current estimated lead time is 3 - 4 weeks
Rush services available - Email customerservice@jhaudio.com

FREQPHASE WAVEGUIDE
Freqphase™ Technology creates the most phase accurate IEMs on the market by correcting misalignment caused by low, mid, and high frequencies traveling to your ear at different speeds.

SOUNDRIVE TECHNOLOGY
Soundrive™ Technology utilizes our proprietary mini quad driverrs. This allows our Custom IEMs to remain smaller in size while housing up to 12 drivers per side.

ACOUSTIC SOUND CHAMBER
Acoustic Sound Chamber™ is a 3D printed, recessed tubing system that is the first of its kind, keeping sweat at bay and alleviating the need for excessive cleaning.
FEATURES
Custom-made Propietary Balanced Armature Drivers (8 per side)
Powered by Soundrive Technology: Dual Low, Dual Mid, Quad High
High Purity OFC 4N Silver-plated Litz Wire Cable
Variable Bass Attenuator (0 to +12dB)
Triple Bore with Freqphase Stainless Steel Tube Waveguide
Input Connector: 1/8" (3.5mm), Gold-Plated
Integrated 3-way Crossover
SPECS
Frequency Response: 10Hz to 20kHz
Impedance: 18 Ω
Input Sensitivity: 116 dB @ 1mW
Noise Isolation: -26 dB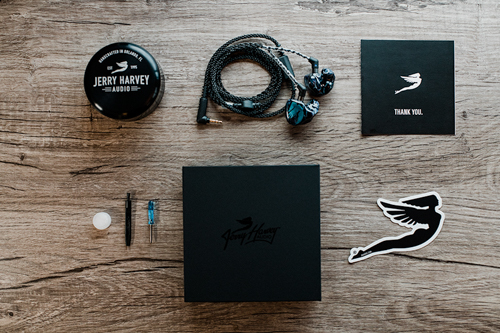 UNBOXED
JH 13V2 Custom In-Ear Monitors
Premium Litz Wire Cable
A personalized Jerry Harvey Signature IEM Case
Wax Tool
Bass Adjustment Tool
Flygirl Sticker
Owner's Manual